Meet the Connection Chiropractic Team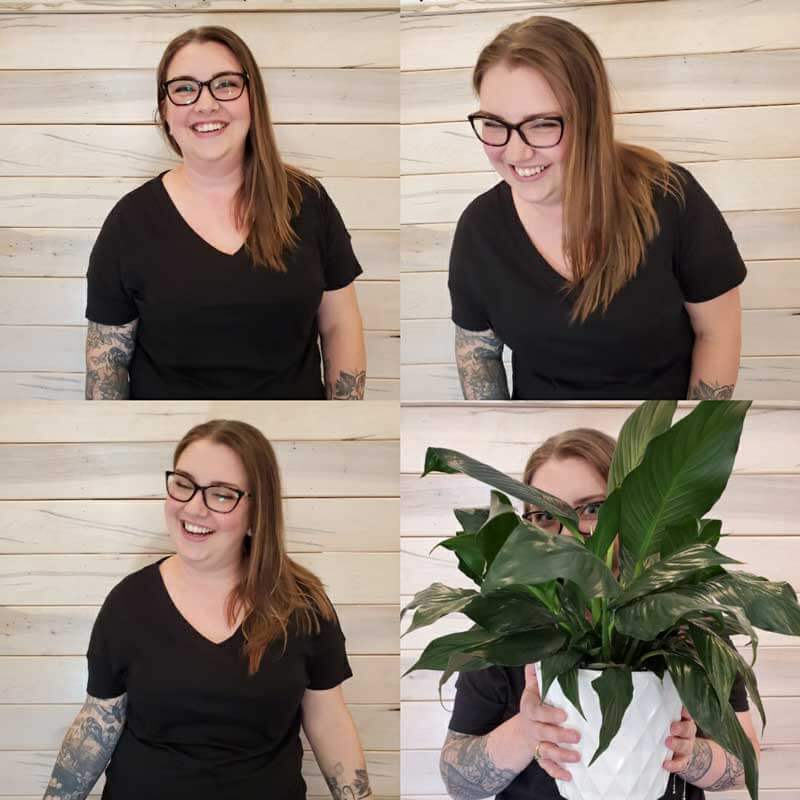 Erin started seeing Dr. Pip in 2009, then after a car accident in 2010, began to understand the body's natural ability to heal itself. She realized chiropractic care could be the key to functioning at her highest potential.

She has been at Connection Chiropractic since it opened in 2020. Erin loves working with people and will help you have the best possible experience – from the first time you walk in the door, to each time you make an appointment with us.
Erin loves playing games and crafting with her nieces; just spending time with her family in general.
Erin is always game for a random drive and grabbing a latte & bite to eat downtown.
Like any new mom, seeking support with all the firsts, Dina found Chiropractic with the birth of her first baby 11 years ago. From that point on, Chiropractic has supported her family throughout many of life's stages.
Over the past 10 years, Dina has grown and learned more of how movement helps in so many ways as a Personal Trainer and fitness coach that being apart of Connection Chiropractic was a natural next step. Her favorite part of it all is the relationships that build from the first meeting and seeing how practice members feel after their adjustment.
Dina spends her free time with her husband, two children and pup Maverick, watching classic movies from the 90's and eating good local food.
Lorrie Ingram
Helping Individual's & Families to improve their health and well being through the use of quality foods, mindfulness strategies and mental health awareness. Meet Lorrie…
Falon Martin
Supporting families through their pregnancy and birth experiences by providing them with the resources, tools and compassion to achieve their best birth. Meet Falon…